LOVED.THIS.BOOK!
As soon as I saw that Cindy Gerard announced the publication of this book, I have been anxiously anticipating its' release. It did not disappoint!
I've read and loved Gerard's Bodyguards and Black Ops series, this is the beginning of a promising new series! I want Cooper's book already.
Mike made me fall in love with him from the first few pages, and that rarely happens for me. Oh Mike, you had me at "The hell I did!".
Eva was such a kick ass heroine. She grabs the reader's attention from their very first meeting. She is no helpless, woe-is-me, damsel in distress. I loved that she kicked butt!
The sexual tension between the two was palpable, and when they finally came together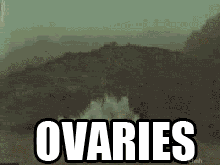 The plot was great. I really thought I knew what the plot twist was, but it caught me by complete surprise at the end. I really didn't see that coming. I saw it going a completely different way. (when the villain is finally revealed)
Some favorites from past series- Gabe and Joe- make an appearance.
The story was action packed, filled with twists and turns, and swoon worthy romance.
I cannot wait for the next book!