He should be the poster board image of what to avoid in teenage pregnancy. The balance between light and dark was just enough to tempt a female to jump over the edge of reason, no matter how hard the recovery from the fall. Fortunately, Julietta despised heights and avoided them at all costs.
This was the 4th and what I thought was the darkest installment in the Marriage series.
Julietta is the oldest Conte sister. All her sisters have already found wedded bliss, but she is perfectly happy being single. She's been burned before, and the last thing she needs is the headache that comes with relationships. Her passion is her business, being the top executive in her family's coprporation, La Dolce Famiglia. That doesn't meet she's complete straight and narrow, she has her indulgences. She loves clothes, but more than that she's a biker chick (I loved her passion for motorcycles. Not often you read about a heroine being a better rider than the hero).
After losing a potential deal for expansion, she's struggling with the need to prove to her family that she can handle the business. Her answer comes in the shape of a six plus foot package of long blonde hair, muscles, and male swagger and testosterone dressed in a fancy suit, Sawyer Wells. He wants to offer her an irresistible offer: an exclusive partnership with his international chain of boutique hotels.
Juliette and Wells both feel an almost uncontrollable connection between them, which mostly comes in the shape of lust. But neither is looking to get involved.
Julietta is not about to mix business with pleasure. But she cannot deny that Sawyer's powerful presence and sexy swagger doesn't draw her in.
Sawyer is determined to get Julietta to be in his bed, and he's not above playing dirty to get it. Though he is honest about his ultimate intentions.
"No, Julietta, I do not believe in love. Never have. I believe in passion and lust, honesty and loyalty. I believe in hard work and sacrifice. I believe in enjoying the gifts of this world. But I do not believe in love."
Julietta fights it as much as she can. But she can only deny Sawyer so long before giving in to what she craves.
"I can't be what you want," she whispered.
His eyes blazed fire, oddly, his face seemed to soften with a possessiveness shed never glimpsed before. "You don't have to be anything, baby. You have no choices left - I've taken them all away. I'm about to play with your delectable body, and there's not a damn thing you can do."
Sawyer is hiding a dark past behind the sexy suit and attitude. His childhood was the stuff of nightmares, and he doesn't think that he give any woman what she needs, a relationship or love. He doesn't believe his past will ever allow him to be that. But he can give Julietta the passion that he thinks has been missing from her life.
He is a man that knows what he wants, and how to go after it. He is also a man that likes control, in and out of the boardroom.
Julietta and Sawyer indulge in a passionate affair, until a particular kink is thrown in their plan: Mama Conte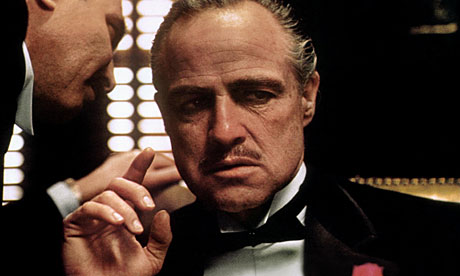 I swear, the woman is like the friggin Godfather of marriages. I realize that a book is not meant to be highly realistic, but this whole forced marriage thing simply got old by now. Here we have 2 grown adults, and in comes this little old woman who doesn't think they will ever wise up and see they are meant for each other. So what's one to do? Why force them to get married of course!
Why leave thinks to chance? Or allow them to DATE? Just force them to get married to realize their feelings for each other. Yep! Brilliant!
I suppose I was just tired of the whole marriage set up trope at this point. Therefore, this was somewhere between 3.5 and 4 stars for me.
The plot was fairly interesting, and I'd say this was the steamiest book of the series. And I did love Sawyer's character and that he had that darker edge to him. Julietta was a great heroine as well, though she did have her moments where I wanted to smack her too.
ARC courtesy of publisher via netgalley
For more reviews visit:
Dirty Girl Romance Book Blog