I don't see the future; I just notice shit. When you're seven years old and scared of your own shadow, too scared to get close to anyone like I used to be, you learn to pay attention. To study people's loves because it's the only way to feel like you're living and to think about how differently you'd be doing if you had the balls to man up. Or, hell, if you hadn't been given such a shitty hand to begin with.
I Think when love sneaks up on you, when it grabs on to you when you least expect it, maybe that's more of a sign it's real. That it's meant to e and nothing could stop the two of you from falling for each other.
This book grabbed me by the heart strings, and did't let up until the very last page. If you read and loved [b:Charade|15993374|Charade (Games, #1)|Nyrae Dawn|http://d202m5krfqbpi5.cloudfront.net/books/1357756816s/15993374.jpg|21751013] and are looking at this book thinking it will be along the same lines, don't! Don't get me wrong, I thought it was amazing. But it was also so much more than Charade was. It's dark, and painful, filled with twists and revelations that will break your heart and bring you to tears. You will feel the pain along with the characters, you'll bleed with them. Yes, it was that good for me.
When we first met Adrian in the first book, he came off as the sexy bad boy, the stoner, the player.
This book reveals that he is so much more. Adrian is broken, broken in a way that he doesn't think can ever be mended or healed. Four years ago something happened that changed his life in the darkest of ways; that haunts his waking thoughts and dreams at every turn. But he hides behind a facade, a smoke screen of parties, alcohol, weed, and women. Not even his best friend, Colt, truly knows what goes on inside his head.
Delaney is a girl that wants to fix a wrong. Hiding secrets and a dark past of her own, all she wants to do is attempt to fix and move on from the terrible wrong her father made a few years back. She is tired of living in the shadow of the constant pain that wrong has caused. All she's looking for is forgiveness.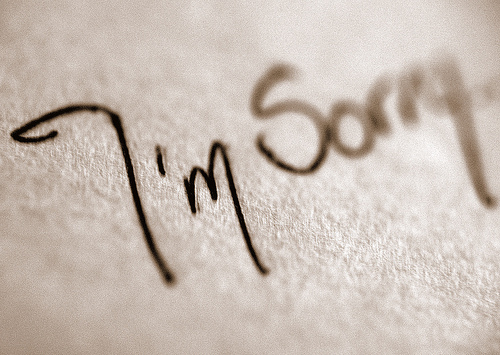 When Delaney and Adrian meet, they are instantly drawn to each other. But both of them are afraid of opening up and having their secrets come to the surface. Even though Adrian tries his best to come off as the guy that doesn't care, Delaney sees glimpses of the broken boy inside.

"You're bleeding," She says.
"I've been bleeding for four years."
At first all Adrian sees is a beautiful girl, a girl that he wants nothing more than a few stolen moments with to forget about his pain. But soon enough he begins to see that she's harboring a secret pain of her own.
"Why Casper?"
"Because you're the girl with ghosts in her eyes."
Delaney knows that the last thing she needs to do, is to get close to Adrian, but the more she gets to know him, the more she is drawn to him
The relationship between them builds over time. Delaney does make Adrian work for it, she doesn't just give in to his smooth talking way. It was not a case of insta-love or insta-lust even. While they are drawn to each other, they start out as friends. With a few stolen kisses and touches, their friendship grows, until a fateful weekend away brings them even closer. I really loved this part of the story, it was equal parts steamy while at the same time sweet (without being cheesy)
I really loved both of these characters. Adrian hides such a dark past. It truly hurt my heart with every new detail about him was brought to life. But inside the sexy and charming lady's man, there was the soul of a poet, and I really loved that about him.
Delaney was an amazing heroine as well. Her life has not been easy. Her family situation and the way her mother treats her was incredibly painful to read. But even given everything that she has been through, she still tries to find the good in people and fix things.
Once I got past the 10% mark of this book, I could not set it back down, and I read it in one sitting. When the big secret finally comes to light in the last 20% of the book, all I can say is WOW, I really did not see that particular twist coming. It was heart wrenching...
Thankfully, we get a very satisfying HEA, and an epilogue as well (though it was a short one).
I loved this book. I loved pretty much everything about it. I'm eve woman enough to admit that this was me during a few parts of it...
5 Amazingly Bleeding Heart Starts
My advice when reading it? Have tissues handy
For more reviews visit:
Dirty Girl Romance Book Blog