5 Completely Enthralling Stars
I don't think that this thing between us is love, or even lust. It's something else, something powerful and unmistakable that neither of us have been able to ignore. But it doesn't have a face. Or a name.
I am discipline. Sarai is rage.
This book was a roller coaster of emotions that I wished would never end.
I still can't exactly put into words everything that I felt about this book.
I went from
to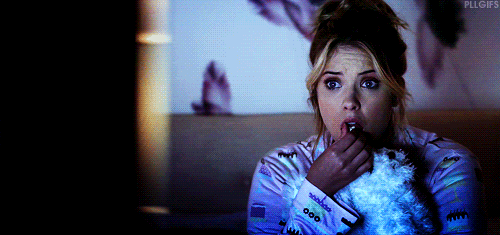 to
to
and back to
The writing was brilliant. The story was "unable to put the book down for even a second" good. It was unlike anything I've read in a long, long time.
Victor
Victor was an enigma. The author did such an amazing job with characterization that the reader got both not enough of Victor that he had this air of mystery about him the entire book, and yet give us just enough crumbs that made him incredibly endearing despite his coldness at the same time. He was scary, he was mysterious, he was also so DAMN HAWT!
Syrai
Syrai was such an incredible heroine. She was both vulnerable yet completely kick-ass. She went through hell for nine years. She has seen things that no child should ever have to see, and been through horrors. Never having a childhood, she went from one hell into a whole different one. When she escapes the captivity through a mysterious stranger she knows only as Victor. For a 23 year old, and having been through as much as she had, she still managed to come off as so incredibly strong.
The story is not your fairy tale romance. It is not sunshine and rainbows and unicorns. It's dark, twisted, gritty, and sucks you in from the very first page.
The romance builds realistically over time. I was so happy to see that the author did that, because had it been quicker or lust at first sight it would not have done these amazing characters justice. The majority of this book is the suspense and action, and it doesn't disappoint in either case. It's fast paced, and keeps you on the edge of your seat until the very last page.
The ending I felt was very fitting. It was not exactly a cliffhanger, though it is quite clear that their story is far from finished. As much as I would have loved a HEA, it would not have been true to the story to give Sarai and Victor one at that point of the book.
__________________________________________________________
My thoughts when I just finished the book:

Holy shit! This book!
I have no words...
No really! I need to get my shit together and gather my wits before I write a review...
I need a fucking moment here!!



For more reviews visit: Dirty Girl Romance Book Blog